Event Rooms
View The Ballroom in 3D
The Ballroom
Featuring full panoramic views facing the Inland Empire sunset, Angel's Camp, Silverado & Eureka are three distinct banquet rooms featuring seating for up to 450 guests combined, and 150 individually. The rooms are traditional ballroom style, with classic decor and floor-to-ceiling windows focusing on the expansive view. The appearance of the rooms adds energy to any event without detracting from supplementary decorations.
The size of the rooms, as well as the private upstairs entrance, make it ideal for a large exclusive event. Guests will not have to walk through the restaurant to arrive at the event and with a fully stocked bar available in the room, as well as restrooms, everything is self-contained and handicap accessible. The dedicated upstairs kitchen ensures food is delivered quickly and served piping hot. These rooms together or separated provide an ideal location for wedding receptions, quinceanera's, birthday parties, reunions, and social functions of all kinds.
---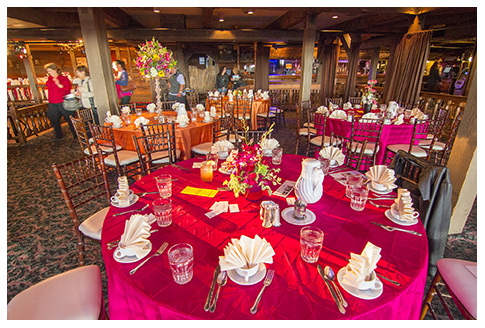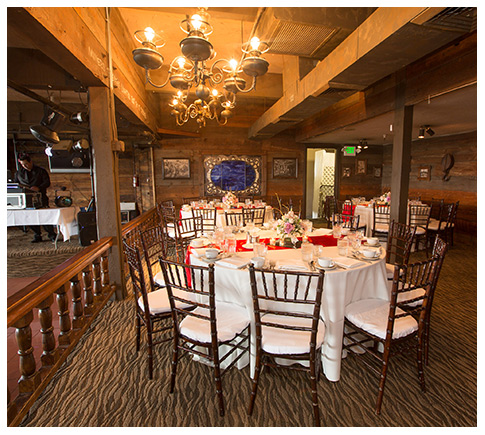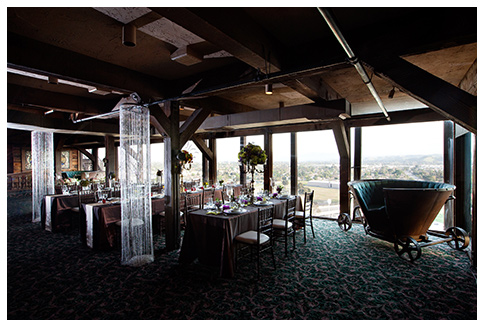 Ponderosa
A room true to the mining experience, Ponderosa features floor-to-ceiling windows and seats up to 150 guests. With artifacts from the California mining days and beautiful wood paneled walls, Ponderosa is an unexpected room with plenty of rustic charm to create a memorable ambiance. The decor adds energy to any event without detracting from supplementary decorations.
While Ponderosa allows for private dining and event experiences, having it next to the saloon and lounge make it ideal for social functions where guests want to utilize the built-in dance floor. Ponderosa is an excellent location for wedding receptions, private dining events, corporate meetings, and social functions of all kinds.
---
Veranda
Featuring a beautifully lit gazebo, the Veranda room at Pomona Valley Mining Company offers an outdoor experience with indoor comforts. This indoor patio seats up to 150 guests with a beautiful panorama view. Like the upstairs rooms, the Veranda has its own private entrance, ideal for any exclusive event.
---
---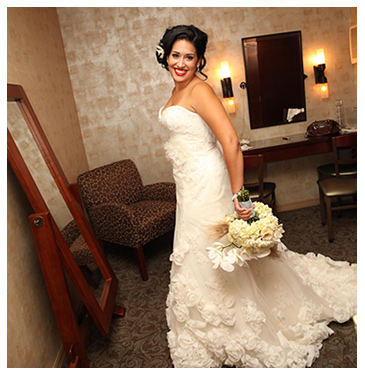 And most importantly for a bride celebrating their important day in the Veranda room for either a reception or ceremony, a beautiful private bridal room is available.
---
To arrange for a viewing of the rooms or for more questions, feel free to contact our Catering Department at (909) 623-3515 or email our Catering Staff below.
Thank you!
---
Rhonda O'Brien - Director of Events
Email Rhonda